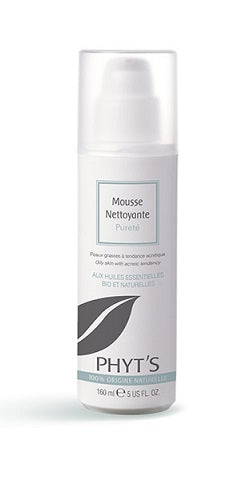 Phyt's Cleansing Purifying Foam
A gentle foaming cleanser eliminates impurities and tightens pores. It purifies, reduces oiliness and helps to clear up blemishes leaving the skin clean, clear and feeling fresh. Recommended for oily, combination skin, and acneic skin.
Directions:
Apply a small amount of the cleanser to face with a cotton pad, massage all over face, rinse well with warm water.
Size 100ml, 5 ounce