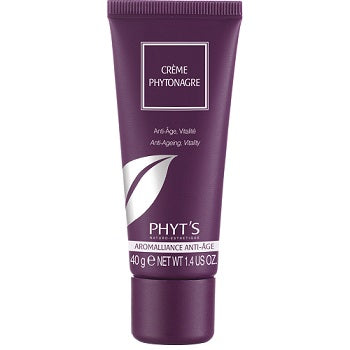 Phyt's Anti-aging Balance treatment Menopausal Skin
Phyt's anti-age balance treatment
Menopausal skin, rich in natural ingredients, to soften and hydrate skin. 
Contains Borage and Argan oils, rich nourishing oils to help replenish the skin. Effectively helps to replenish the skin, making it more youthful and softening wrinkles.
Main Ingredients:
Borage Oil
Argan Oil
Sunflower Oil
Vanilla Fruit Extract
Lavender Oil
Palmarosa Oil
Directions:  After cleansing and toning your face, apply the cream to the face and neck, massage in lightly.  Use day and night. 

Size 40 ml, 1.4 ounce