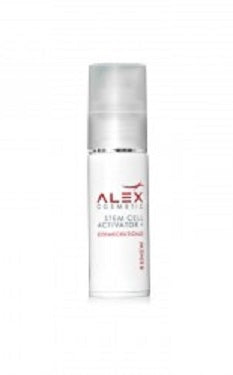 Alex Cosmetic Stem Cell Activator, Anti-age, Renew
Firming active concentrate with phyto stem cell complex for skin regeneration. Protects and stimulate skin's own stem cells.  Cellular regeneration, provides deep hydration and protects against environmental damage. Improves skin smoothness and radiance. 
Directions:  After cleansing, apply a small amount of the serum to face, next apply the Stem Cell Repair Cream.
Size 30 ml, 1 ounce