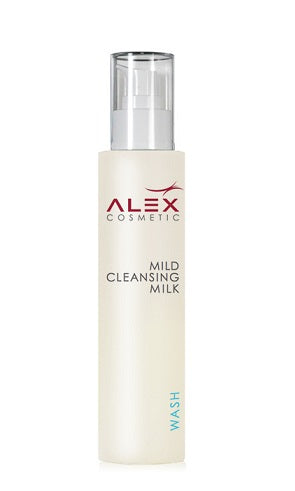 Alex Cosmetic Mild Cleansing Milk
A Gentle cleansing milk, cleanses the skin from environmental pollutants and daily residue. Leaves the skin soft and perfectly cleansed. 
Ascorbyl Palmitate combined with Tocopherol gives a significant brightening effect.
For Normal, dry and Sensitive skin.
Main Ingredients:
 Camomile extract. 

Ascorbyl Palmitate

Tocopherol, Vitamin E
Vitamin C
Directions:  Apply to face with fingertips, with gentle circular motion, then rinse well with warm water.  Next use your Toner.
Size 200 ml