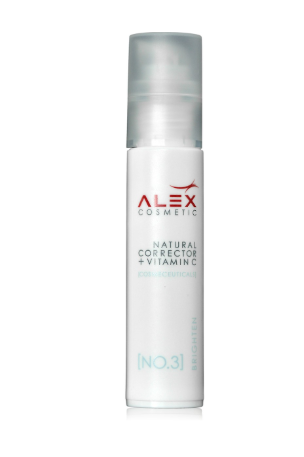 Alex Cosmetic Natural Corrector No. 3 + Vitamin C
Natural Regenerating care with Vitamin C, Mulberry Extract, along with Vitamin B3, C and E, giving a lightening effect.
UV filters protect ad prevent further discoloration.  For an even brighter complexion.  
Main Ingredients:
Niacinamide
Vitamin C, ascorbic acid
Mulberry Extract
Sodium Hyaluronate
UV filters
Directions: apply the serum to face twice a day.

Size 30 ml