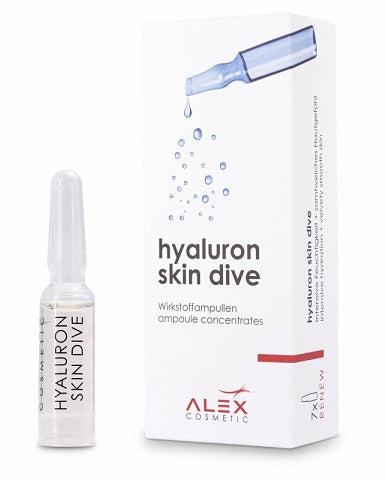 Alex Cosmetic Ampoule Hyaluron 7 x 1.5 ml
 Give your skin a boost of moisture with our new Ampoules. Effectively binds moisture in to the epidermis and protects against moisture loss.
 Improved texture.
 Increases skin resilience and elasticity.
 Long-chained Hyaluronic Acid binds an invisible protective layer on skin's surface.
Minimizes fine lines and wrinkles and reveals a smoother fresher appearance.
Directions:  Use a kleenex or cloth to open, remove the tip of the ampoule.  Apply a 2 to 3 drops of the serum to face.  Use twice a day, mornings and evenings. 
7 x 1.5 ml