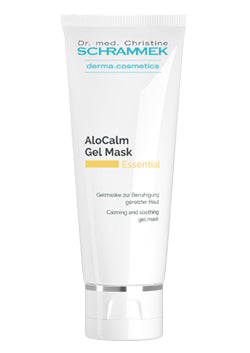 Dr. Schrammek Essential Care Aloe Care Gel Mask
Aloe Cooling gel mask for versatile use contains highly-concentrated aloe vera, hyaluronic acid and panthenol. It soothes the skin and is suited for all skin types – even for blemished skin.
The  gel of the aloe has anti-inflammatory effects and helps to reduce redness. Even irritated, reddened skin is soothed and provided with hydrating moisture.
Directions:  Apply a small amount of the gel mask onto face, and leave on for 10 minutes.  Rinse well with warm water.  Use this gel 1 to 2 times er week.
Size 75 ml