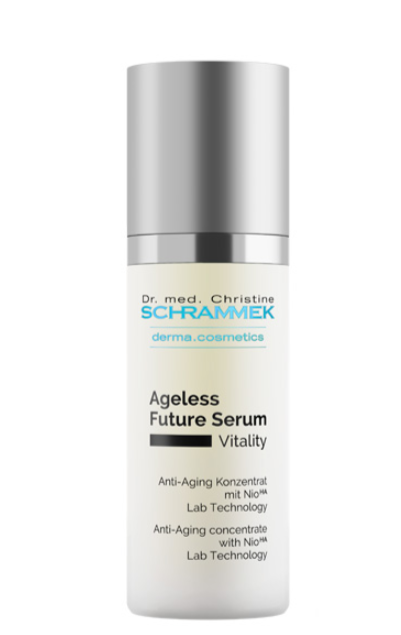 Dr. Schrammek Ageless Future Serum
Dr. Schrammek Ageless Future Serum. use the serum under the day cream. This serum provides extra nourishment to the skin, boosting moisture and revitalizing with anti-age benefits. 
Main Ingredients
Iris isoflavones: protecting collagen and elastin, wrinkle-reducing
Centella asiatica: a natural ingredient firming, cell-regenerating, strengthening
Watermelon extract anti-oxidative, DNA-protecting
Directions: After cleansing your skin, apply the serum onto face and neck area, next use the Active Future Cream.  
Size 30 ml, 1 ounce.