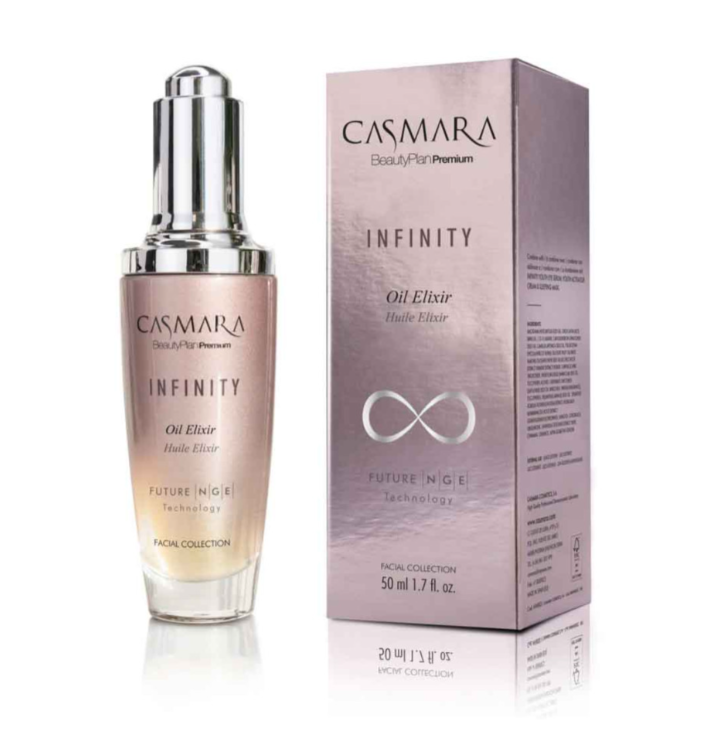 Casmara Infinity Elixir Oil
For Mature skin. Nourishing action, botox effect, softens facial expressions. Hydrates skin, increases collagen, accelerates skin renewal.
Results the complexion is visibly rejuvenated, wrinkles are softened and plumped up.
Main ingredients,
Phyto oils Macadamia - firming, moisturizing 
Tsubaki oil from the Japanese Camellia flower, contains anti-oxidants vitamins A, D, C, and E. Nourishes and softens wrinkles. 
GGP a rejuvenating protective agent
Bakuchiol a Retinol like ingredient, increases elasticity, rejuvenates.
Directions:  After cleansing apply a few drops the Infinity Elixir Oil to face and neck. 

Size: 50 ml