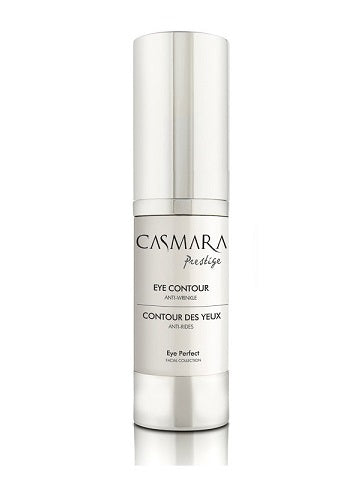 Casmara Eye Contour soft focus effect
Eye contour cream, unisex formula for all ages best indicated for mature skin types. Diminishes wrinkles, firms, increases elasticity, improves puffiness and lightens dark circles. Nourishing effect.
Main Ingredients:
Argireline, with anti-aging peptides
Collagen, plant derived
Directions:
Apply a small amount aroung the eye contour area, day and evening, or when needed to revitalize the eye area.
Size 15 ml, 1/2 ouce