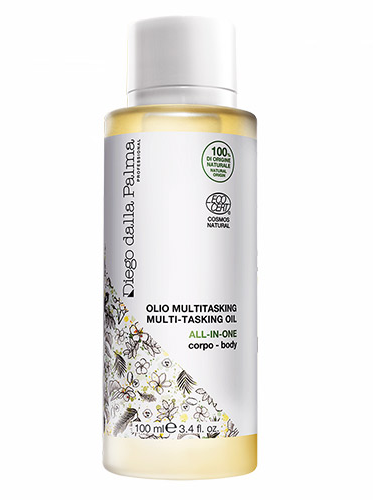 Multi tasking Oil DDP, 100 ml
All-in-one Multi tasking Oil combines ease of use with several beneficial actions in just one product. Elasticizing, moisturizing, Repairing and nourishing oil with organic Rose Hip Oil. Suitable for children and most sensitive skins. 100% Natural origins. An oil with several actions in just one product. The fast absorbing texture nourishes and hydrates, leaving an immediate sensation of wellbeing.
Directions: apply morning and evening to arms, legs, or where extra moisture is needed massaging with circular movements to the areas most affected. Can be used on during pregnancy, breast feeding, stretchmarks, scars and cracked skin.
Size 100 ml