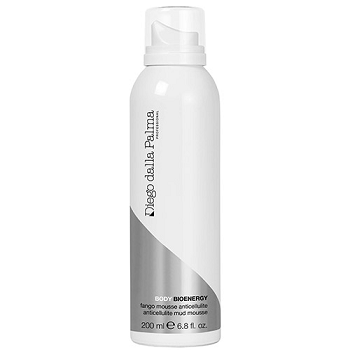 Anti-Cellulite Mud Mousse, DDP Skinlab
Intensive mud mousse. Its rapidly absorbed mousse texture facilitates the delivery of the active ingredients and reduces the appearance of imperfections associated with even the most stubborn cellulite. 
HOW TO USE: apply to the most affected areas with light stroking movements. Do not remove. 
ACTIVE INGREDIENTS: Peruvian ginseng, Brenta's mud.
Size 200 ml, 6.7 ounce