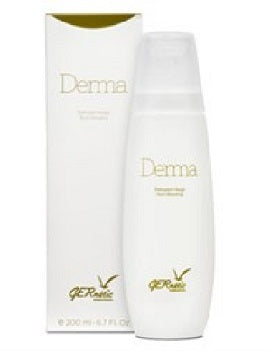 Gernetic Derma Cleanser for Oily, Acne skin
Derma cleans and purifies seborrheic skins, mixed skins and those presenting skin imperfection.This cleanser has an acid pH perfectly adapted to these types of skin.
Slight foaming power to clean pores in depth.
Suitable for oily skin, with blackheads, or with acne pimples.
Can be used locally on the body (arms, chest and back).
Directions: Apply by emulsifying with slightly damp hands.
Rinse thoroughly with lukewarm water.
Size: 200 ml, 6.7 ounce