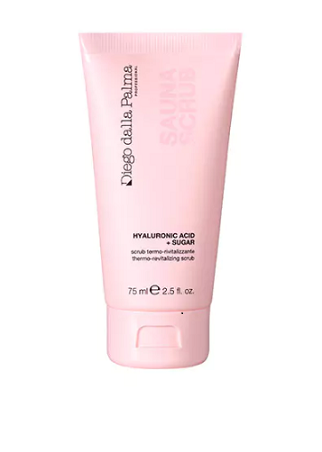 Diego Dalla Palma Hyaluronic Sugar Scrub
A Replenishing scrub to give skin a fresh new glow, with encapsulated hyaluronic acid, with gentle exfoliation. 
Sugar particles melt into the skin, moisturizing combined with delicate scrubbing particles, eliminates dry dead surface cells.
Directions:  Apply a thick layer to skin, avoiding the eye area,  massage in circular motions, massage with wet hands for a more delicate action. Rinse with warm water. 
Use once or twice a week.
Size 75 ml