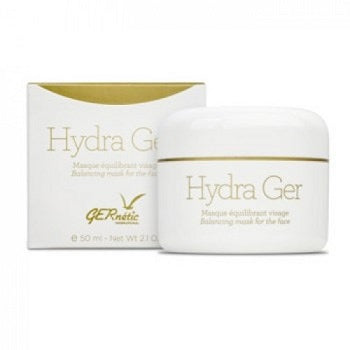 Gernetic Hydra Ger Balancing Mask Dry Sensitive Skin
A Soft mask designed to nourish and hydrate the skin. Suitable for dry Dehydrated skin and Sensitive Skin without irritations.
Directions:
After cleansing apply a small amount to the face and neck, leave on 20 minutes, remove with a soft cotton pad.  Use daily morning or evening for 4 to 5 days, then stop for 2 days. 
Size 50 ml, 1.7 ounce