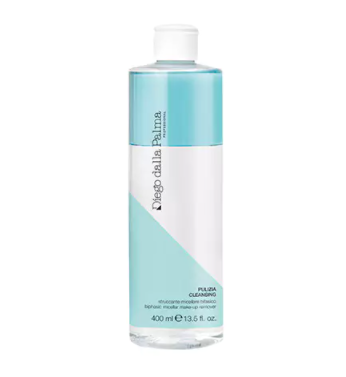 Diego Dalla Palma Makeup Remover 400 ml size
Innovative Bi-phasic formula to quickly cleanse and treat the skin while removing even waterproof makeup:
The first phase cleanses and removes dirt and impurities, using CELL DETOXIUM to detoxify and leaves skin fresh and pure.
The next phase is enriched with OMEGA-3 to quickly remove all traces of makeup (even waterproof) and leave the skin soft and nourished without greasy residue.
 Does not burn eyes, gentle even on sensitive skin.
 Moisturizing, soothing, oxygenating and detoxifying.
 One step product with multiple benefits, ideal or clients with busy lifestyle.
Size 400 ml