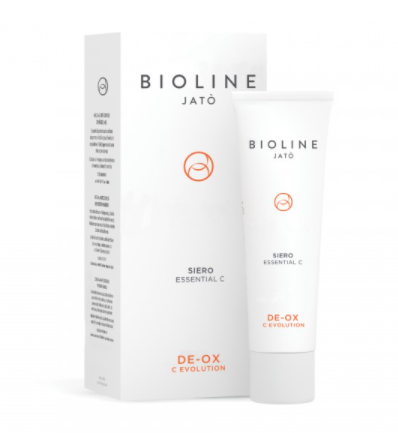 De-Ox Serum Essential C
With the most advanced form of Vitamin C, De-ox Serum,  a melting and silky consistency that revitalizes and recharges the skin's energy, moisturizing and illuminating the face. Rapidly absorbing, the skin is more uniform and even.
Main ingredients:
Vitamin C
Panthoenol
Vitamin E                            
Directions:  After cleansing and toning, apply a small amount of the serum to the face, massage in lightly. Use day and night.
Size 30 ml, 1 ounce.