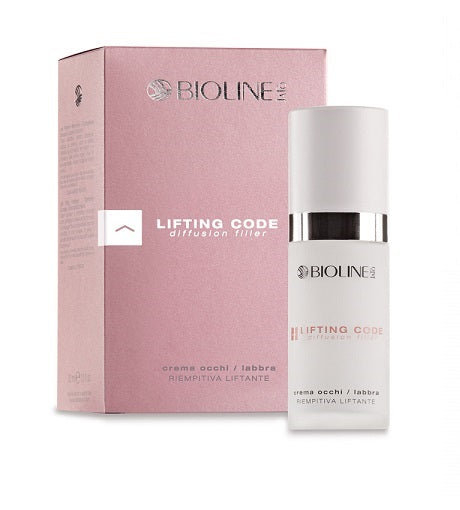 Bioline Lifting code Hyaluronic Filling Serum
Creates an immediate filling action, hydrates and fills in wrinkles, making the skin smooth and elastic.  Moisturizes, softens lines and wrinkles. Hyaluronic is a natural moisturizer which increases moisture in the skin cells. Creating a soft voluminous look.
Main Ingredients:
Hyaluronic acid a natural moisture booster
Elastin Booster
Directions:  After cleansing apply a small amount of the serum to face and neck area, can be applied more over expression lines.  Next use the Lifting code moisturizer.
Size 30 ml