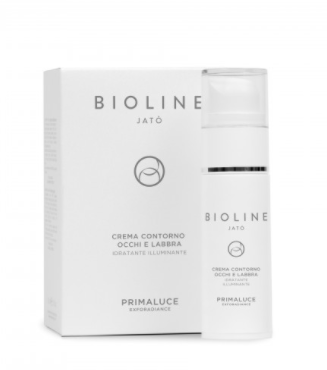 Primaluce Eye and Lip Contour Cream
A specific treatment for the sensitive eye and lip area. It nourishes hydrates skin elasticity and softness. Reduces the look of fine lines and wrinkles.  They eye and lip area appear smooth and revitalized. 
Main Ingredients:
Rice Protein nourishes, rejuvenates, stimulates collagen
Jojoba Oil, moisturizes, natural moisturizer
Directions: Apply to the eye contour area, pat gently.  Apply to the lip area around upper and lower lip. Use twice a day.
Size 30 ml, 1 ounce.