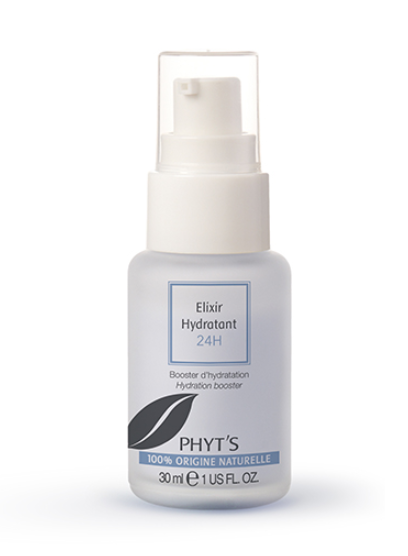 Phyt's Hydrating Elixir
An Intensive Hydration Booster, giving the skin 24 hour hydration.  with an intense and lasting action. Ideal for dry and dehydrated skin.
Main Ingredients: Hyaluronic acid, a natural moisturizer, Aloe Vera, hydrating and soothing.
Directions: Appy morning and evenings to the face to cleansed skin.  Use alone, or apply your moisturizer. 
Size 30 ml, 1 ounce