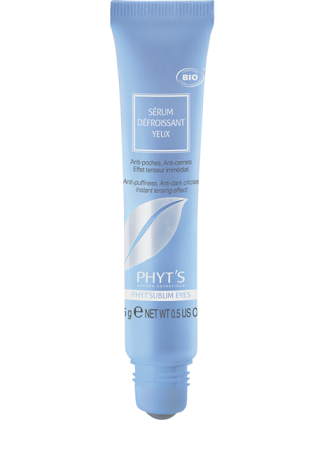 Phyt's Eye Smoothing Serum
Eye Smoothing Serum, reduces puffiness, smoothes the eye area, anti-dark circles along with a tensing effect. Eyes look rested and more youthful.
Main Ingredients:
Meadow Sweet
Mountain Arnica Extract
Aloe Vera
Centella Asiatica
Horse Chestnut
Directions:  Apply the Serum around the eye contour area, once it is absorbed apply the eye cream.
Size 15 g, 0.5 ounce