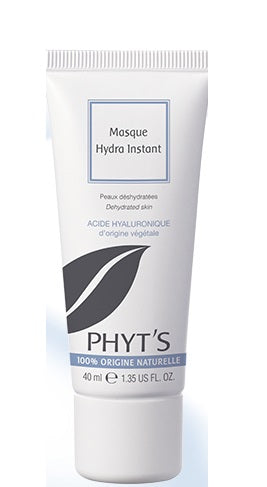 Phyt's Hydra Instant Mask
Hydrating Mask, creamy light texture gives the skin instant hydration and fresh effect. 
Skin is hydrated, smooth and radiant, softening fine lines and wrinkles. 
Main Ingredients: Hyaluronic acid a natural moisturizer, Aloe Vera Extract, Sunflower oil, Vitamin E.
Directions: Use 1 to 2 times per week, apply generously to face and neck area. Leave on 10 minutes, rinse well with warm water.  Next use the toner.
Size 40 g