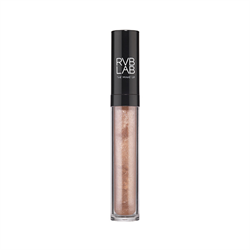 Lip Gloss #11 RVB Lab the Makeup
A soft, comfortable texture with intense shine. It adheres perfectly to the lips without feeling sticky, for a luminous and sparkling effect.
These glosses are ideal to coat lips with iridescent reflection for more voluminous and smooth lips.
The formula is protective and moisturizing thanks to Vitamin E and Jojoba oil.