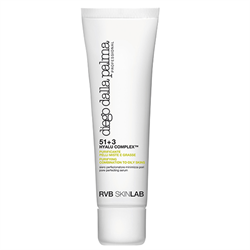 Diego Dalla Palma Pore Perfecting Serum
Pore Perfecting Serum reduces the visibility of even the most difficult imperfections, making the skin matt and moisturized.
Helps to reduce both the appearance of dilated pores due to excessive sebum production and pores blocked with impurities and excess dead skin cells.
Gradually reduces small marks and other skin imperfections due to it's micro-exfoliating action.
The secret to a smooth complexion, skin is finer and purer, colouring is brighter and uniform. Recommended for imperfections on young and adult skin.
Paraben Free, oil free
Directions: Apply morning and evening and before usual face cream to the forehead, cheeks, nose and chin and where dilated pores and other imperfections are most visible. Massage the face gently.
Size 30 ml tube, 1 ounce.