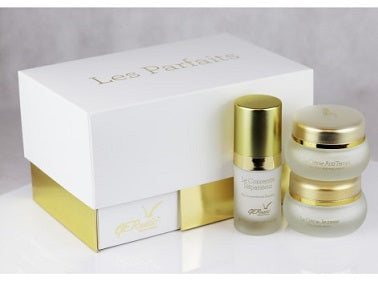 Gernetic Les Parfait Trio
Concentrated Repairer
 17ml
Provides genuine cellular repair in aging, demineralized,
dehydrated skin, diminishes wrinkles, small lines and slackening tissue.
Youth Cream Jeunesse
 30ml

Luxurious cream with tensor and smoothing effects,
helps soften wrinkles to retain and regain a youthful and healthy appearance.

Time Defying Cream
 30ml

A divine cream to regenerate and revitalize the skin tissue of the face.