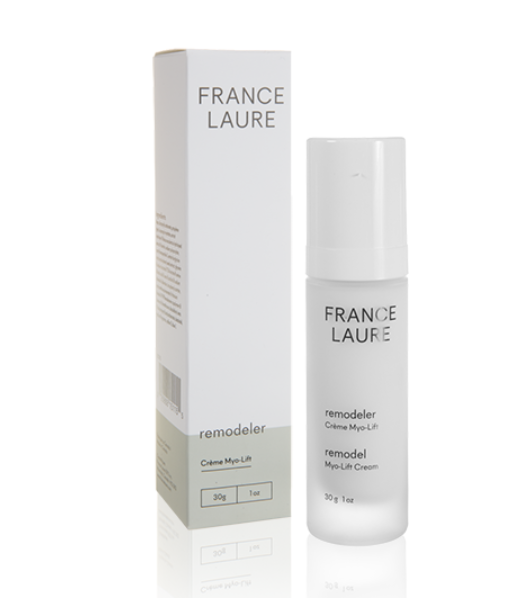 France Laure Remodeler Myo - Lift Cream
Myo - Lift Cream 
Relaxes and inhibits muscular contraction and deep wrinkles, expression lines. Refines the epidermis and stimulates cell renewal.
Main Ingredients:
Myoxinol relaxes wrinkles, reducing the depth and length
Amino acids, nourishing 
Witch Hazel increases microcirculation, and calms the skin
Directions:  Cleanse and tone skin, next apply the cream to face and neck, massage in lightly.

Size 30 g, 1 ounce