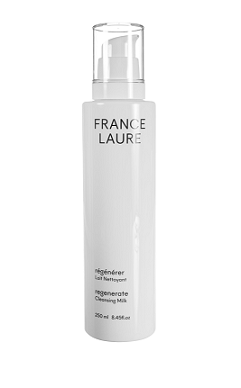 France Laure Moisturizing Cleansing Milk
Moisturizing Cleansing Milk, a gentle cleanser that cleanses without drying the skin, leaves the skin nourished.
Active Ingredients:
Soya oil moisturizing emollient
Squalane (a derivative of olive oil) Protects and nourishes the skin.
Directions:  Using a cotton pad, massage the cleanser onto face and neck area.  Rinse well with warm water.
Size 250 ml