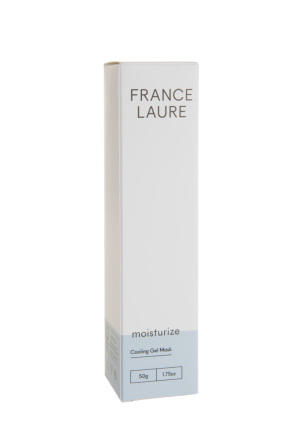 France Laure Moisturize Cooling Gel Mask
A cooling Gel Mask that can be applied under the eye area, onto face and also can be kept on all night long.
Main Ingredients:
Carrot Extract, stimulates cell regeneration, anti-oxidant
Cocktail of 3 Asian plants, lotus, water lily, bamboo, helps with hydration.
Directions:  Apply the mask to face, can be used under the eye. leave on 20 minutes or you can use it all night.  Rinse well with warm water.
Size 50 g