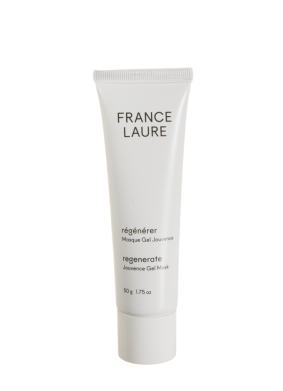 France Laure Jouvance Gel Mask
Improves skin tone and moisturizes.
Marine elasticity improves elasticity and in the skin, anti-wrinkle affect
Coenzyme Q10  complex, activates metabolism and cell renewal.
Marine collagen moisturizes and gives firmness and suppleness to the skin.
Jojoba oil, moisturizes, penetrates deep into the skin.
Hyaluronate, natural moisture booster to the skin.
Directions:  After cleansing, apply the mask to face and neck area, leave on 10 to 15 minutes.  Rinse well with warm water.  Use 1 to 2 times per week.
For all skin types especially mature skin.
SIze 50 g