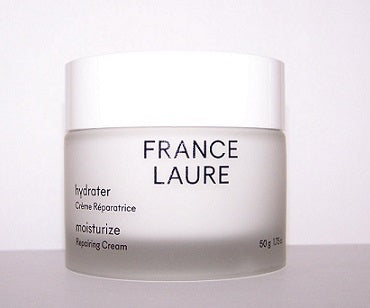 France Laure Calm Repairing Night Cream
Calm Repairing Night Cream, a repairing cream, reduces hypersensitivity, calms, diffuses redness. 
Active Ingredients:
Calendula extract calms, soothes and heals. It acts as a vasoprotective agent.
Canadian willow extract reduces redness and acts as an anti-irritant.
Horse chestnut extract increases the resistance of blood capillaries and stimulates microcirculation.
Vitamins B5, E and P repair, moisturize and neutralize free radicals.
Directions:  After cleansing, use the silky serum, next apply the repairing night cream to face and neck area, until absorbed.
Size 50 g