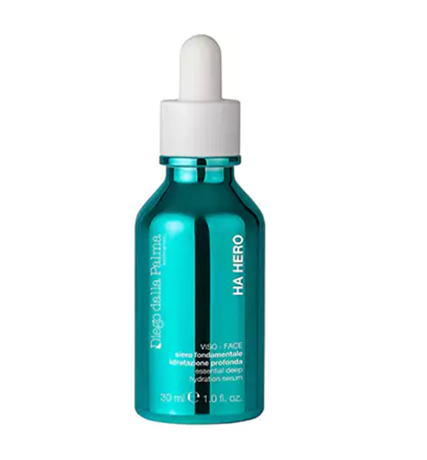 Diego Dalla Palma Serum Essential Deep Hydration with Hyaluronic Acid
Intensely plumping hydrating serum with Hyaluronic acid for dry dehydrated skin and wrinkles. It smooths fine lines and protects the skin against dehydration with Micro Hyaluronic acid to increase regeneration and to protect the skin against dehydration. It deeply penetrates into the layers of the skin and fills and plumps up lines and wrinkles.
Contains a blend of hyaluronic acids enriched with cross linked hyaluronic that creates an invisible 3D instant lift effect film on the surface of the skin.
Directions:  Use morning and evenings, after cleansing, apply a few drops onto cleansed face and neck working outwards from centre of the face.  Avoid direct contact with eyes.  Pat with fingertips.
Size 30 ml