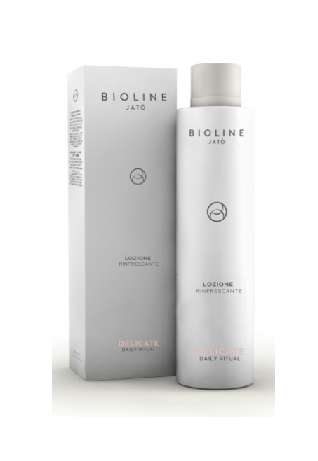 Bioline Delicate Refreshing Toner
A delicate toner, refreshing, balances the skin, providing softness and freshness. Preserves the PH balance. Ideal for Sensitive, dry and Mature skin.
Main Ingredients: 
Pomegranate
Bioflavonoids
Natural moisturizing Factor
Directions:  First cleanse with cleansing milk, next apply the toner to the a soft cotton pad. Apply onto face and neck in circular motions.
Size 200 ml