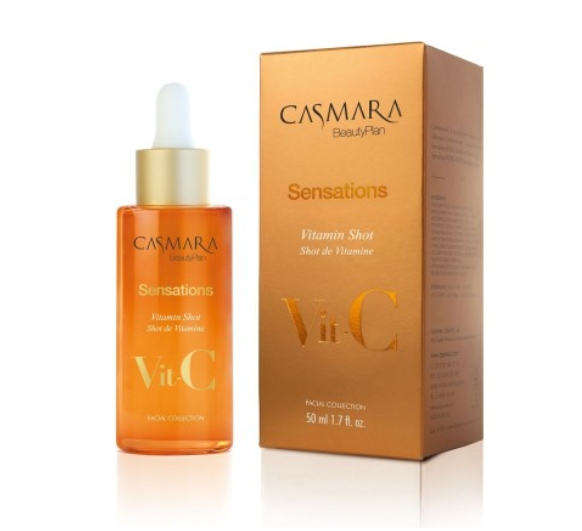 Casmara Sensations Vitamin C Serum
A concentrated revitalizing formula with a real burst of vitamins A+C+E enriched with minerals and Hyaluronic a natural moisture booster.
The formula features a Vitamin Peptide System that stabilizes and delivers vitamins while preventing oxidation.
It acts as a shot of vitality at the cell level and improves the skins appearance, along with hydration and gives the skin a radiant luminous look.
Directions:   After cleansing your skin, apply the serum to face, gently tap until absorbed.  
Size 50 ml