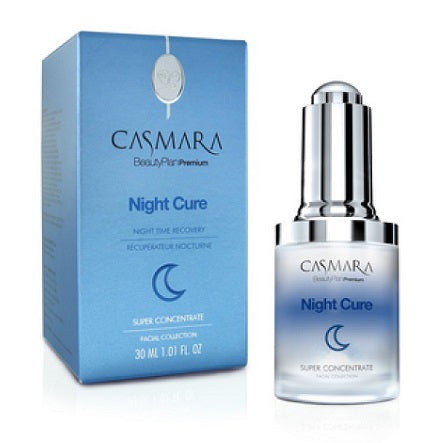 Casmara Night Time Recovery Super Concentrate, Night Cure
Night time recovery super concentrate, with a light texture, intensifies the recovery of the skin. Based on Matrix Age technology which makes the skin look rejuvenated and visibly younger.
Suitable for skin with visible signs of aging. Helps to improve and decrease the appearance of wrinkles.
Main Ingredients:
Matrixyl an anti-aging peptide reduces fine lines and wrinkles
Centella Asiatica, a phyto-peptide reduces the signs of aging
Directions:  After cleansing your skin, apply a small amount of the the concentrate to the face and neck.