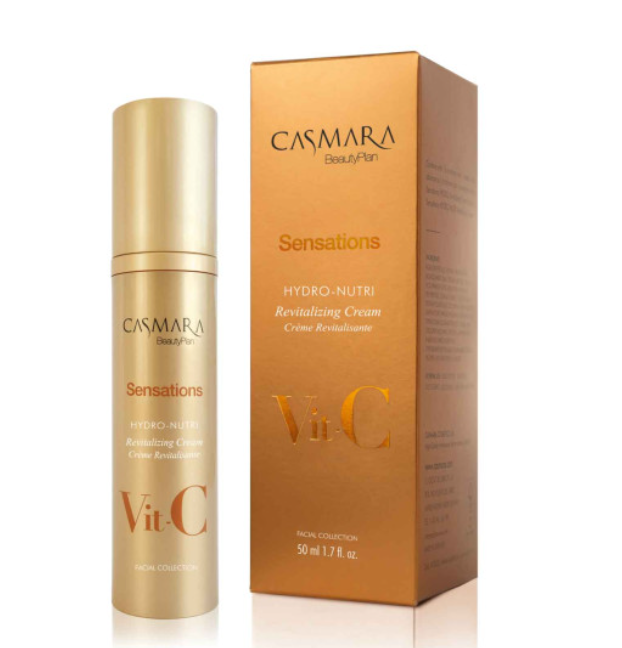 Casmara Hydro Nutri Revitalizing Cream with Vitamin C
A cream formulated with Vitamin A, C  & E, along with 7 trace elements and minerals. An advanced multi-effect anti-oxidant cream that firms and moisturizes the skin.
Main Ingredients 
Camellia Oil Extracted from the Camellia flower. Reduces the appearance of aging, promotes healthy skin and soothes redness.
Organic Argan oil, anti-oxidant high in Vitamin E, fast absorbing, non greasy texture. Results silky smooth skin.
Orange blossom a natural moisturizer plumps and firms the skin.
Directions:  After cleansing and toning apply the cream to the face and neck. Massage in lightly.  Also can be used along with the Casmara Sensations Vitamin C serum.
Size 50 ml