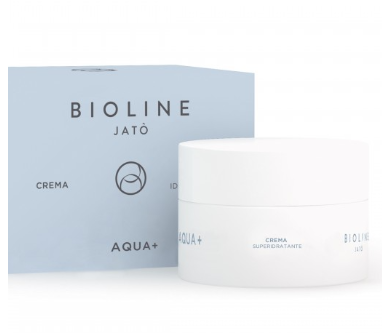 Bioline Aqua Super Moisturizing Cream
Aqua super moisturizing Cream. An Intensive face and neck hydrating formula for dry and dehydrated skin, increases softness and elasticity in the skin. 
Main Ingredients: 
3d hyaluronic, increases moisture in the skin
Jojoba oil 
Vitamin E
Gradual Water Release
Directions:  After cleansing and toning apply the super moisturizing cream to face and neck, massage in lightly.
Size 50 ml. 1.7 ounce