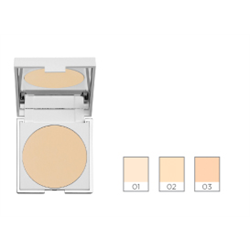 RVB Compact Powder Makeup
Compact powder for smooth, silky texture to even out the complexion and dull skin, while providing a soothing healing action. Enriched with green tea. Comes in 3 shades.
Characteristics: - Soft and velvety - Removes grease from the skin - Evens out the complexion - Ideal for quick re-touches during the day - Rich in active ingredients Texture: Soft, pressed powder, very silky, and velvety to the touch. Effect: Impeccable result, light and transparent. Completely covering.