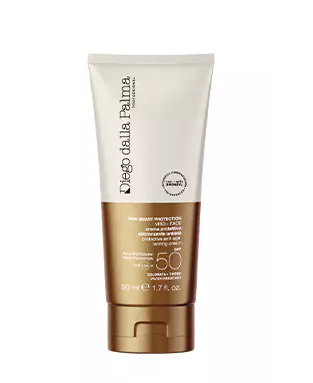 Diego Dalla Palma Protective Anti-aging Tanning Cream
Tinted sunscreen for an even, amber complexion from the very first days of sun exposure. With new-generation photostable filters and enriched with Bronzyl, a powerful activator of melanin production, it guarantees high protection from the harmful action of the sun's rays, without renouncing a tanned and vital complexion.
With its anti-pollution complex and vitamin E, it is ideal for use both at the beach and as daily protection all year round,  its mineral pigments, light coverage and adjustable shade make it suitable for all complexion types, evening out and giving radiance to the face.