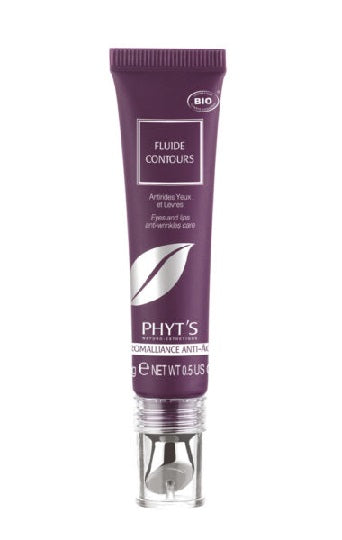 Phyt's Anti-Wrinkle Lips and Eyes
Phyt's Anti-wrinkle Eyes and Lips
Reduces puffiness, dark circles and wrinkles.
A moisturizing fluid, firms and minimizes lines and wrinkles, the skin around the eye area becomes more youthful. 
Main Ingredients:
Lavandin Flower Extract
Carrot Extract
Palmarosa Oil
Fruit Extract
Directions: Apply a small amount around the eye contour area, under the eye and to the eyelid. Next apply to the lip area.  
Size 15 ml, 0.5 ounce