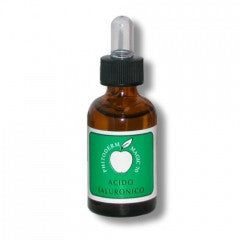 Phyto Sintesi Marine Collagen Serum
This cosmetic product is derived from marine products in warm seas, which are selected among unprotected or controlled species. Marine Collagen replenishes the skin's moisture barrier and increases its elasticity.
Directions:
Mix 10 drops of the product with a carrier oil or cream. For special treatments, mix it with Elastin or Collagen creams, and then massage gently
Main Ingredients:
Collagen Marine
SIZE: 30 ml, 1 ounce.