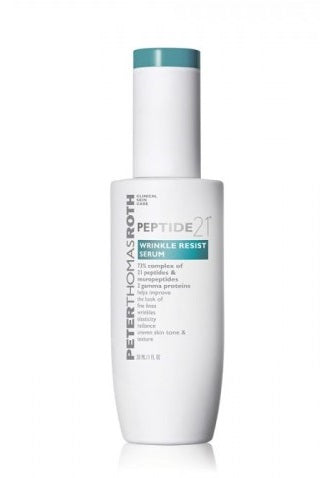 Peter Thomas Roth Peptide 21 Wrinkle Resistant Serum


This serum is packed with 73% complex of 21 Peptides and Neuropeptides, revolutionary wrinkle fighting serum helps the skin to appear noticeably smoother.
 helping to visibly reduce the look of fine lines and wrinkles.
Gamma Proteins harness the power of Asian natto gum, a breakthrough ingredient that helps improve the look of elasticity, radiance, uneven skin tone and texture.
Hyaluronic Acid Complex and Vitamins A, C and E. 
Directions:  After cleansing, apply the serum to face and neck area, use day and night, next apply the Peptide 21 Moisturizer.
Size 30 ml, 1 ounce