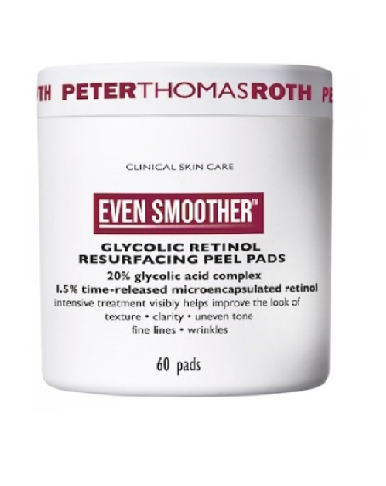 Peter Thomas Roth Glycolic Resurfacing Pads (60 Pads)
A Night Time Resurfacing Glycolic Acid Facial Peel.
No rinse, gives a smoother more weven skin tone with Glycolic acid complex and Time released retinol.
Directions:  Use these pads at night time, for gentle exfoliation. Use circular motions over the face, cheeks, forehead, chin area,  avoid the eye area. 
Contains 60 pads.