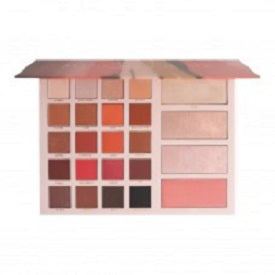 Moira Discover Me Kit
 Moira Discover Me Kit, you will feel more confident, more radiant, and ready to create your destiny with Moira Cosmetics. Moira products are contemporary and innovative and offer exceptional quality and deliver professional results for a unique look.
Our Discover Me Eyeshadow and Face Palette features twenty fiery toned shades, three highlighters, and one blush. 
Cruelty Free | Vegan
Eyeshadows x20 colors
Blush & Highlighter x4 colors