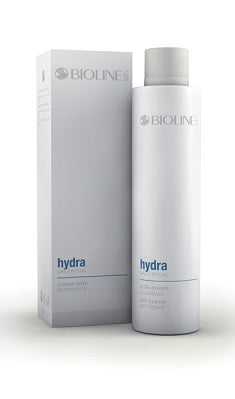 Hydra Cleansing Milk
Cleansing milk, cleanses without drying skin, ideal for dry and mature skin. Gently cleanses the epidermis removing impurities and all traces of makeup. 
Main Ingredients:
Water Lily
Polysaccharides
Hyaluronic acid a natural moisturizer
Directions: Apply the cleanser to a moist cotton pad, use circular movements. Rinse well with warm water.
Size 200 ml