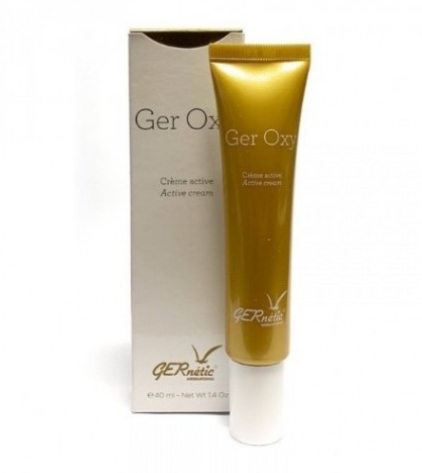 Gernetic-Oxy Face Cream Oxygenation Cream
GER-OXY Face Cream 
Excellent regenerative and anti-pollution cream
Soothing, balancing, toning and it helps to maintain hydration of the skin.
May be used as a day cream and make-up base.
Suitable for all skin types, especially those affected by pollution and excess make-up.
Active ingredient for cellular oxygenation.
Extract of sage
St. John's Wort
chamomile
yarrow
Amino acids
sweet almond oil, skin protection agent.
Directions:  Use this cream after cleansing, especially for day time.
Size 40 ml