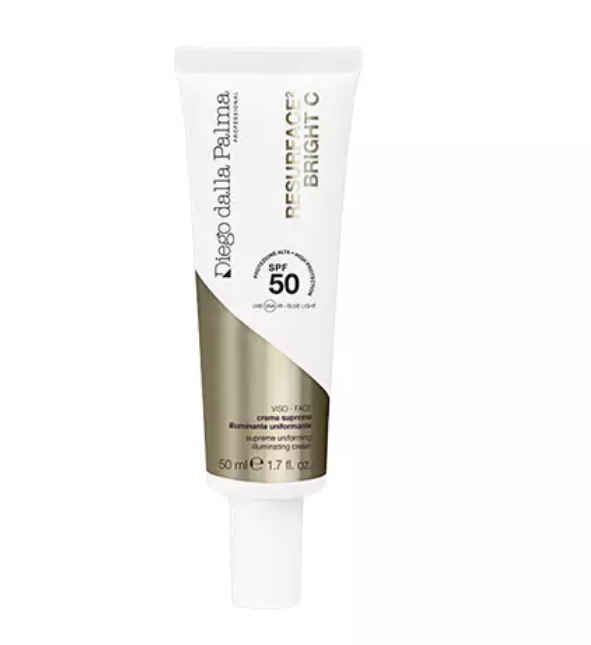 Diego Dalla Palma Supreme uniforming iIlluminating Cream SPF50
A daily photo protection cream with anti-wrinkle, anti-spot, brightening action, with stabilized Vitamin C.
It is effective on all types of uneven pigmentation, dark spots and post acne spots, melasma, also age spots on the hands. With perfecting pigments, and fast absorbing non-greasy texture. A universal coloring, suitable for all complexions.  Broad spectrum UFA, UVB filters.
Active ingredients:     
  3 types of stabilized Vitamin C, tolerated by even the most sensitive skin.
High molecular weight hyaluronic acid, hydrating and smoothing, prevents fine lines and wrinkles and stimulates collagen.   
 ProWHITE+: With powerful brightening and anti-spot action.
MINERAL PIGMENTS: For a natural and universal face colour. BB effect. 

Size 50 ml