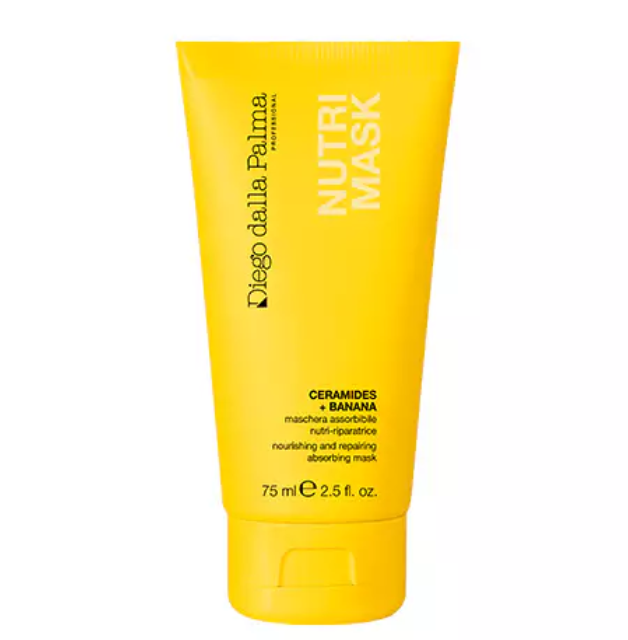 Diego Dalla Palma Nutri Mask
An oasis of rapid relief for irritated, red, and dry skin. Rich in ceramides and omega-3, it rebalances and strengthens the skin's barrier function, providing an immediate sensation of comfort and hydration.
Result: calmed, hydrated, and soft skin. Ideal for all skin types including sensitive.
Fragrance: Fruity & Gourmand (banana & mango, peach & jasmine, vanilla)
Directions:  Apply a thick layer of the mask to face and neck, leave on for 10 to 20 minutes. Rinse well with warm water.