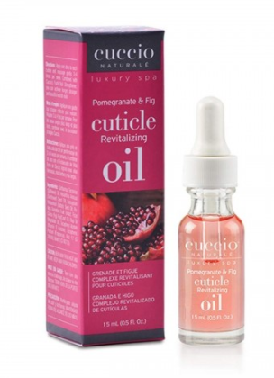 Cuccio Pomeganate and Fig Cuticle Oil
This unique, natural and revitalizing complex contains a blend of Pomegranate, Fig,  Safflower Oil and Vitamins to nourish, moisturize and protect the cuticles and nails.
Contains Natural oils and Vitamin E to nourish and replenish the cuticles. 
Directions:  Add a few drops of the oil to nails and cuticle area, massage in.
Size 15 ml