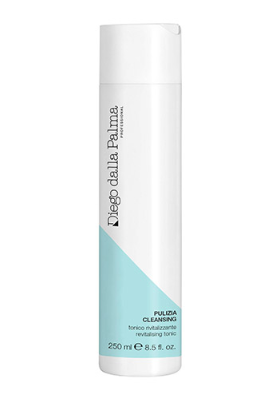 Diego Dalla Palma Revitalizing Toner
A refreshing water with moisturizing and restorative effects. Use  with the cleansing treatment  providing active ingredients with toning, moisturizing and protective effects. Does not contain alcohol. It does not irritate the eyes.
Directions: apply the product with a cotton pad, and use all over face and neck.
Size 250 ml, 8.5 ounce