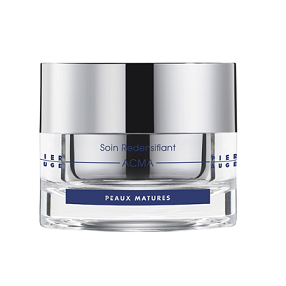 Pier Auge Redensifying Treatment, Time Control, ACMA Mature Skin
MATURE SKINS, REDENSIFYING TREATMENT
Helping the skin to combat the signs of time and in so doing preserving its youthfulness.
A luxurious treatment takes fluorinated oils, renowned for their exceptional oxygenating qualities and blends them with the most specific, firming, moisturizing and nourishing ingredients. They are not only capable of stimulating the skin's natural defense systems, making tissues firm again, it also gives the skin back it's youthful appearance, minimizing fine lines and wrinkles. 
Contains:
Hyaluronic Complex, for hydrating skin, plumping lines and wrinkles
Cassi Angustifolia, natural ingredient, a great topical botanical alternative to fillers, powerful protective barrier to the skin, binds water, helps fill lines and wrinkles making skin more radiant and youthful.
Main ingredients:
Natural Oils (Camellia, Evening Primrose, Shea Butter)
Directions: It should be applied morning and evening to the face, eye area and neck. A natural source brings radiance, freshness combined with a sensation of unrivalled softness.
Size: 50 ml, 1.7 ounce